Francis Stainforth's Library Catalog Manuscript and Transcription:
A Scholarly Digital Edition
Title page | A  B  C  D  E  F  G  H  I  J  K  L  M  N  O  P  Q  R  S  T  U  V  W  X  Y  Z
Wants Section | British Writers | American Writers | Plays Wanted | Annuals Wanted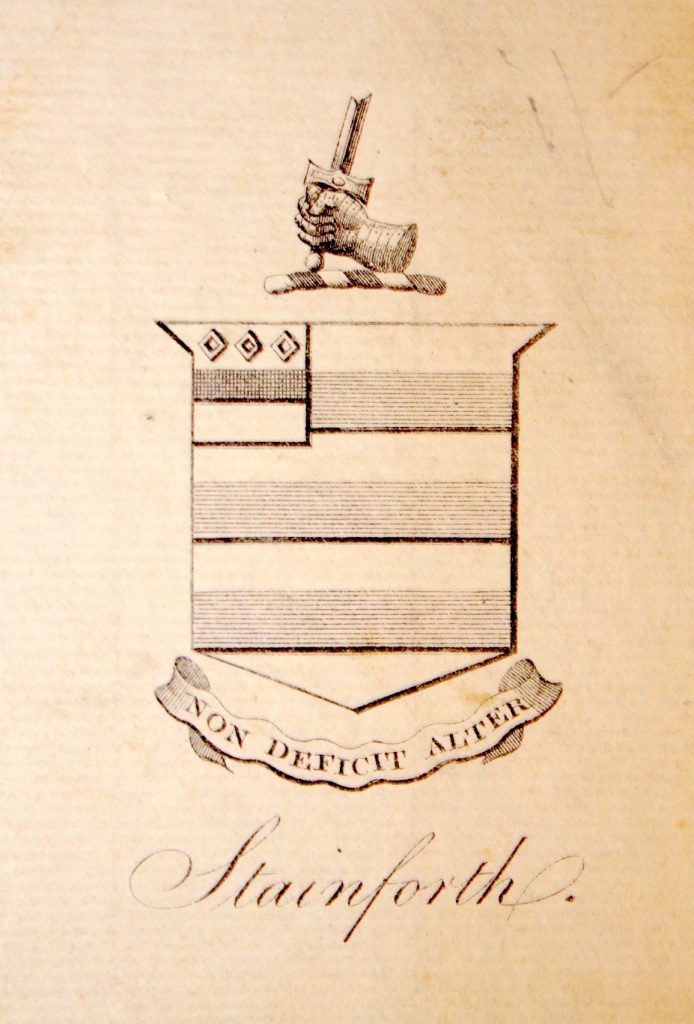 Francis John Stainforth (1797-1866), an Anglican clergyman, owned the largest private library of Anglophone women's writing collected during the mid-nineteenth century. His library catalog lists 7,122 editions (over 8,000 volumes) authored and edited by more than 2,800 writers, nearly all of whom are women who have been left out of literary and book histories. Covering four centuries of literary history, the earliest work in the collection is the 1546 Examination of Anne Askew, and the most recent works are those published in 1866, the year Stainforth died. The library features poets, dramatists, non-fiction writers, composers, lyricists, editors, translators, journalists, printers, and artists.
By digitizing Stainforth's library catalog manuscript and making it searchable, we draw critical attention to the unrecognized extent of authorship and women's writing in circulation in the nineteenth century. We also point to the fact that these authors and their texts, many of which are now rare or "lost," at one time counted.
We are proud to offer access to our project, awarded an MLA Committee on Scholarly Editions Seal (July 2022).