As Team Stainforth recovers women writers across four centuries, our paths merged last fall with CU Boulder Metadata Services Department (MSD) Librarians working on a new WikiData project. For the uninitiated, WikiData "…is a free, collaborative, multilingual, secondary database, collecting structured data to provide support for Wikipedia, Wikimedia Commons, the other wikis of the Wikimedia movement, and to anyone in the world." Relevant to the Stainforth Library of Women Writers (SLWW) DH project, "…Wikidata is available under a free license, exported using standard formats, and can be interlinked to other open data sets on the linked data web."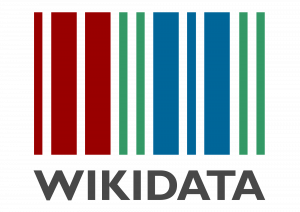 The latter mention of the ability to interlink to data sets is where our paths crossed with my CU Boulder MDS colleagues. Initially focused on women poets in the CU Boulder's Women Poets of the Romantic Period (WPRP), Associate Professor Chris Long, Head of Monographic and Special Materials Cataloging explained, "…a Wikidata entity for each poet could serve as a hub of identifiers for them (NACO, VIAF, ISNI)  as well as further exposing them to the linked data universe. For MSD, it brings together in one project a lot of identity work we're doing in other arenas." And, for Team Stainforth, CUB catalogers consider SLWW a useful aid in properly identifying authors. This type of identity recovery work also reveals those for whom no information is readily available about a writer.  When this occurs, CU Boulder catalogers create a name authority record and add it to the Library of Congress' Name Authority File, thus bringing a writer out of the shadows. To clarify, the scope of the WikiData project is the WPRP Collection, consisting of British women poets who published between 1770 and 1830, and is approximately 500 titles in size. Some of these poets overlap with those recorded in Reverend Stainforth's Library. For example, while Anna Laetitia Barbauld and Joanna Baillie had established NACO and VIAF records, these two SLWW authors did not yet have a WikiData entry. Now they do.
Professor Long further explained, "I certainly have used info in the Stainforth entries to help in creating NACO records, both in providing new evidence and corroborating info I've found in other sources (birth/death dates, variant usages of the name, etc.). The Stainforth entries have also helped me to connect authors with their works, and I appreciate the references to Jackson and other bibliographies if I needed to dig further.  This also extends to ISNI and Wikidata work, where accurately identifying authors and connecting them to their works is equally important." To date, nine original NACO records have been established and Long added that "In addition to creating new NACOs, we've also revised several existing ones, upgrading to RDA standards and/or adding more data to the records." Of the nine newly established authority records, seven are for women writers in SLWW, meaning that the following writers now have WikiData entries as well.
WikiData Entry Record
WPRP Bibliographic Record, SLWW Person Record

Astley

, Gertrude Emma, 1827-1862

WPRP 213

Bailey

, Mrs., (Mary Walker), 1792-1873

SLWW Person

Bowen

, Mrs., (Melesina)

WPRP 8

Capp

, Mary Elizabeth

WPRP 204, SLWW Person
Cassan, Mrs., (Sarah)
WPRP 214, SLWW Person
Croker, M. S., (Margaret Sarah)
WPRP 22, SLWW Person
Dark, Mariann 
WPRP 215,SLWW Person
Davis, Mary Anne
WPRP 389, SLWW Person
Dodsworth, Mrs., 1740-1801
WPRP 216, SLWW Person
Our MSD colleagues conduct essential work to disambiguate identities. Consider the Stainforth blog post of August 18, 2019 when we experienced the confusion of Margaret Minifie, her sister Susannah and later Margaret's daughter. These women published co-authored works and single-authored works but family surnames and relationships made it a puzzle to work out identities with the correct attributions to their works. The WikiData differs in one way from a NACO, VIAF or Stainforth entry in that familial relationships can be recorded in the record.
Little known, underappreciated or marginalized writers can now come to the forefront through Linked Data projects such as these. Reverend Stainforth's nineteenth-century catalogue is but one significant link because he recorded authors' works in his handwritten catalogue. Together, literary scholars and librarians are recovering writers and their networks lost over time.